Phil Goller has been working other people�s cars since the 1970s. At that time Phil was working full time at the local General Motors foundry and tinkering with cars and building street rods in his spare time. In the 1992 an opportunity to "retire" came along. It wasn�t a hard decision...

That�s when Goller�s Hot Rods was born. Building, restoring, updating, and repairing custom street rods; along with lowering trucks and building custom exhaust systems has been the name of the game ever since.

Over the years, several Top 25 and Pros' Pick Awards have come out of the shop and are all driven cars.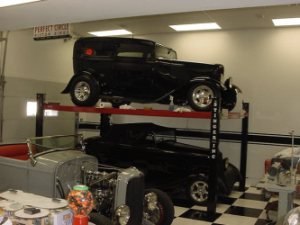 Phil's shop w/ his 1932 Ford Sedan (top), 1934 Ford Roadster (far bottom) and 1932 Ford Roadster (near bottom)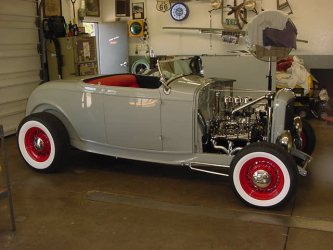 Phil's 1932 Ford Roadster, reciepient of a
Rod and
Custom Magazine's
Pros' Pick @ the National Street
Rod Association Nationals, Louisville, KY 2008